Wheat Flour Gram flour Laddu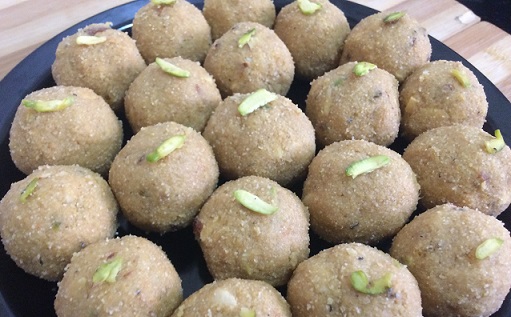 Ingredients
½ cup gram flour
½ cup wheat flour
¾ cup boora sugar
½ cup ghee
2 tablespoons semolina
1 tablespoon finely chopped almonds
1 tablespoon finely chopped cashew nuts
1 tablespoon finely chopped pistachios
1-2 tbsp edible gum (small pieces)
¼ teaspoon Cardamom Powder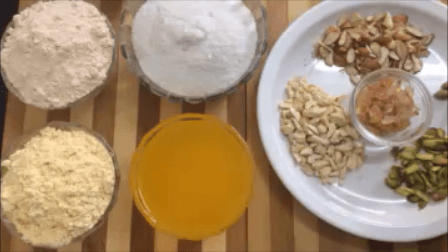 Method (How to make gond ke laddu with aata and besan)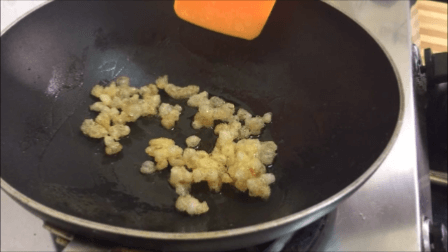 Heat 2 tbsp ghee in the kadhai and fry the gum on low flame till puff and double in size. Take it out from the kadhai.
Put the chopped dry fruits in the same pan and fry it until it becomes light pink.
Put the remaining ghee in the kadhai and put the semolina, wheat flour and gram flour and fry it on low flame till it becomes golden brown.
Mix the roasted nuts, fried gum into to the aata. If the pieces of gum are large, then break it slightly with the help of spatula.
Allow the mixture to cool down, mix the boora sugar, and cardamom powder, with the help of hands.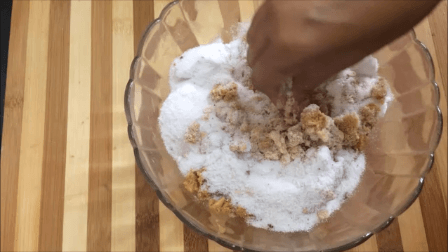 Make small little laddus of your choice, when the laddus becomes completely cold, keep it in the air tight container.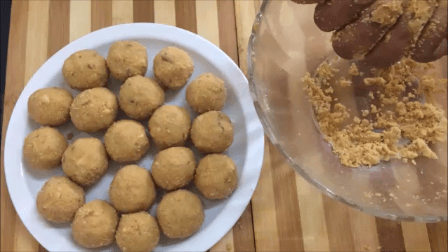 This laddoo can be kept for 2-3 months.