Leftover Chapati Noodles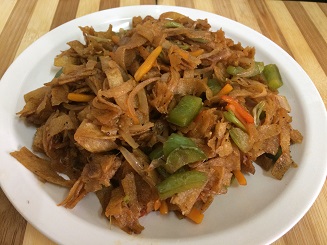 Ingredients
4-5 leftover chappati

½ tsp ginger grated

1 tsp Garlic (chopped)

1 small Onion (chopped)

1 small Carrot (chopped)

1 small Capsicum (chopped)

1 tbsp beans (chopped)

1 tbsp Tomato sauce

1 tsp Soya sauce

1 tsp chilli sauce

2 tbsp Oil

¼ tsp Pepper powder

Salt to taste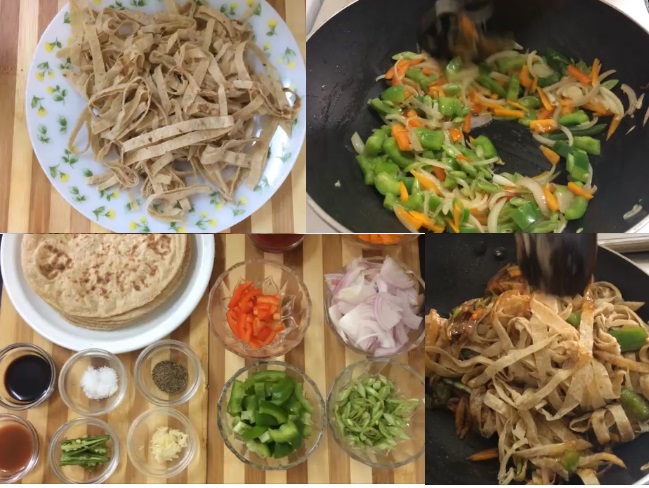 Method (How to make leftover chapatti noddles)
Cut the chapaties into thin strips of desired size and Keep this aside.

Heat oil in a nonstick pan, add garlic and saute this for a few minutes add slice onions and toss it into the pan. Turn the flame to high add carrot and saute this for about half a minute.

Add Capsicum, beans in to the pan and cook it covered for about half a minute

Add tomato sauce, chilli sauce and soya sauce into the vegetables.

Add salt and pepper If the mixture looks very dry then add 1 tbsp water to just wet it up

Add cut chapati into the pan and mix with vegetables until all the chapatti strips are evenly coated with sauce and veggies.

Transfer it to a serving plate and serve hot enjoy !