Chinese Bhel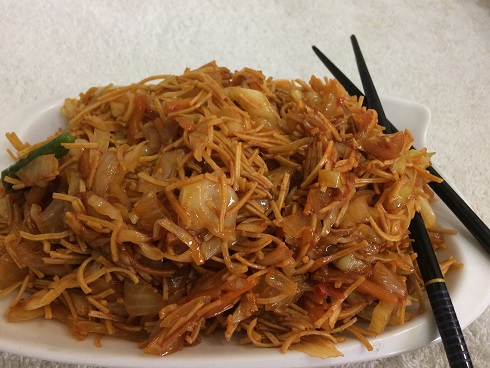 Ingredients
200 g noodles

1 cup cabbage finely chopped

½ cup carrot finely chopped

½ cup onion finely chopped

1-2 green chilies cut in length

2 teaspoons sezwan sauce

1 tbsp tomato sauce

1 teaspoon chili sauce

1 teaspoon soya sauce

½ teaspoon black pepper powder

Salt to taste

Oil to fry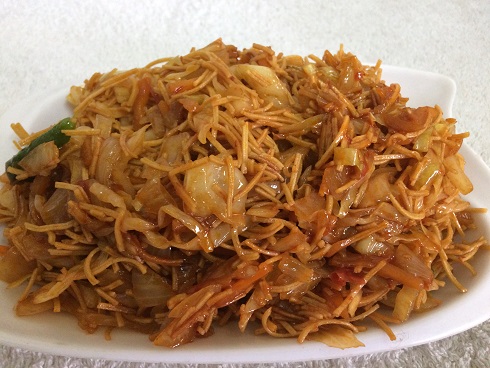 Method(How to make chinese bhel at home)
Boil water in large vessel, put salt and one spoon of oil, when the water starts boiling, add the noodles and cook till it becomes soft.

Wash the noodles in running water and keep it aside.

Heat oil in the kadhai and put the noodles in the hot oil, fry the noodles till it gets light golden and crispy, keep it on absorbing paper.

Put one teaspoon oil in the kadhai and then put onion and green chilli in a pan, lightly roast it, then put all the vegetables and cook on a high flame for a minute.

Take out the vegetables and let it cool down.

Crush the noodles .

Mix all the sauces and salt in the vegetables, add the noodles and mix it well.

Serve and enjoy!