Spring Roll Sheets
Ingredients
1 cup maida

¼ cup corn flour

¼ tsp salt

1 tbsp oil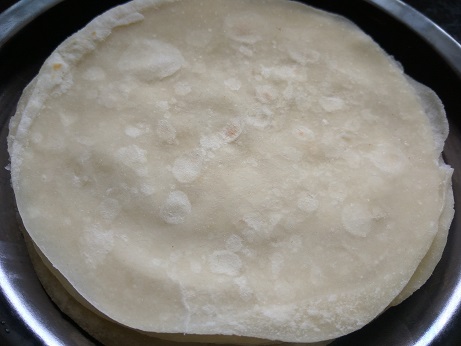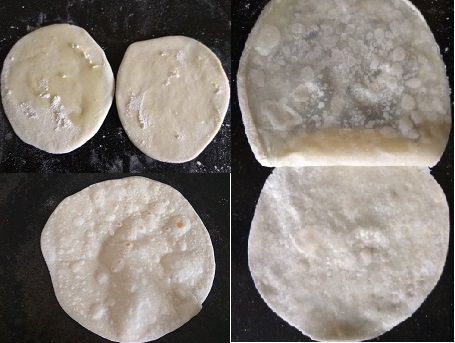 Ingredeints (How to make spring rolls sheet at home)
Mix maida, corn flour and salt mix nicely add half oil.

Add water slowly and make into a soft dough. Knead it for 5 mins. Cover and let it rest for 15 mins.

Now divide the dough into small lime size balls.

Take one dough ball and roll it a little. Roll one more balls with same size. Take a tsp of oil and drizzle over the rolled poori spread some dry flour.

Now stick both the poori from oiled side down. Roll this into a thin sheet.

Heat a tawa and place the poori over the tawa and cook for less than 10 sec on each side. The sheet should n't be overly cooked. Don't over cook the sheets.

Now remove the sheet and find a open part. Now pull that open part so that the sheet will be separated into two thin sheets.

Cover this with a towel so that it doesn't dry out.

Spring roll sheets are done.

Keep in zip-lock bags and keep in the fridge you can use this spring rolls for 3-4 days.